A Message from the Universe – Sacrifice (reversed)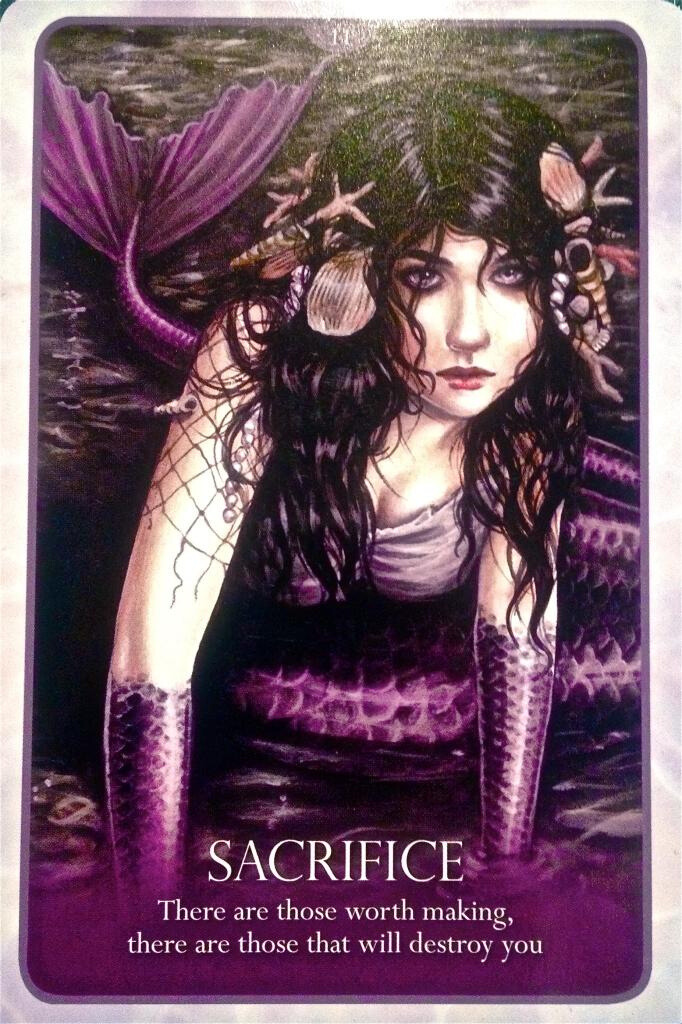 A Message from the Universe – You're making your life much more difficult than it has to be because you're not prioritizing where your time, energy, money, and brain space are going.
This could be as obvious as decluttering your home and deciding not to bring more useless junk in, or as abstract as deciding what you'd like to create in your future.
We may desire, even think we need a whole bunch of stuff but we can't really accomplish much of anything if we don't pick a focal point and decide to remove some of the other stuff from our physical and mental space.
If you're dealing with physical clutter, it's time to suck it up and go Marie Kondo on that shit. Your attachment to things and self-medicating shopping is out of control.
If you're trying to create something new in your life, the same thing applies. Imagining big and even impossible things is necessary to your forward momentum but you'll be chasing your tail if you don't narrow it down and put real focus into one thing. You might dabble in some other stuff along the way but the majority of your effort should go to a single focal point.