Quick Draw Daily Oracle Card ~ Time to Go!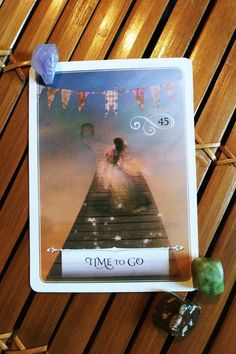 Today's Oracle card is reminding you that the longer you wait to leave a particularly difficult relationship or circumstance, the harder it will be to do what needs to be done.
You might be waiting to have all your ducks in a row first but there are some ducks that are on the other side of this mess. It might help to write things down to give yourself a better idea of what you can and can't control at this time.
Content from Half-Cracked Guru is free. When you make a purchase using one of my referral links, I earn a small commission so don't be afraid to show me a little love ?
Today's Crystals:
Today's Deck: