A Message from the Universe – Water Flight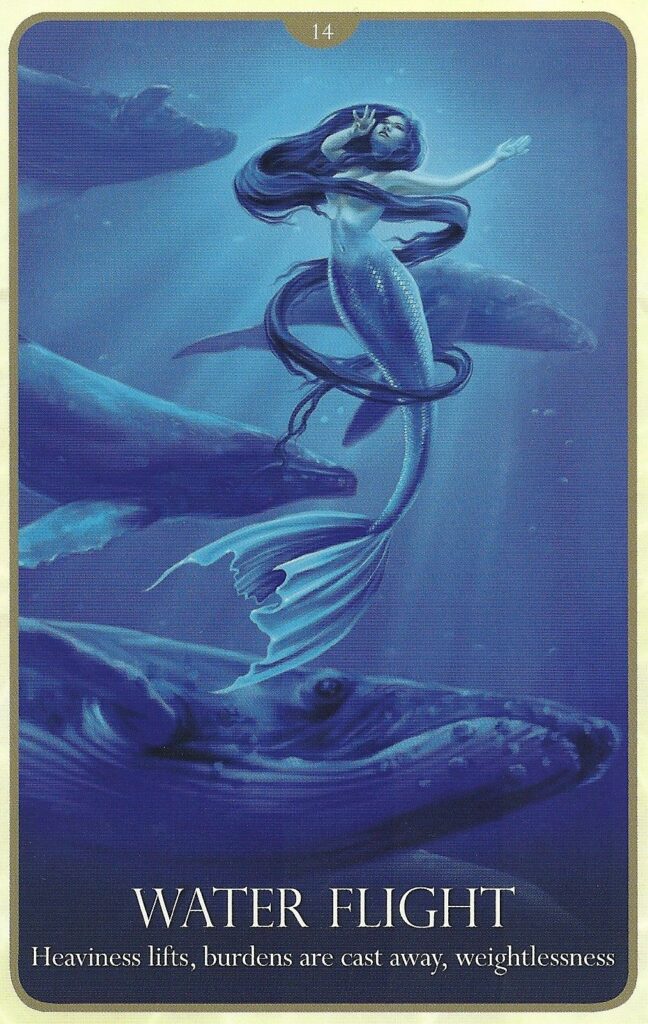 You've been carrying a lot of weight for a long time and you may be starting to feel a little lighter. If so, it's because you've been doing the work. Your burdens may even be the same but you've begun to see or deal with them in a different way. This is what healing looks like.
Of course it's also pretty messy so don't be discouraged when you have a particularly difficult day. It happens but I'm willing to bet that those days are starting to occur with a little less frequency.
This is your confirmation that you are healing and your reminder to keep up the good work! Keep an eye out for the burdens and responsibilities you take on that belong to others so you can remove some more of that weight and keep up the communication with friends, guides, and your higher power. You've come a long way baby, acknowledge and celebrate it!
Today's Deck: