Quick Draw Daily Oracle Cards ~ Remember Who the F*** You Are!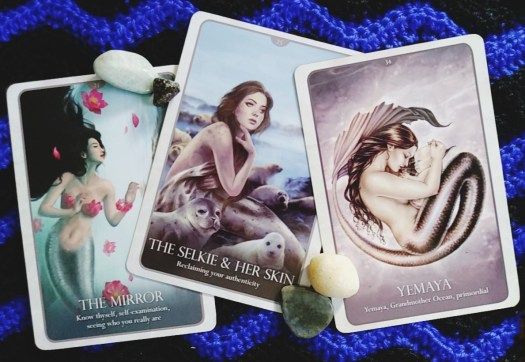 Today's oracle cards urge you to remember just who the fuck you are.
You are stardust and sunshine and sea. There is a vast universe within you that mirrors the universe without, and you reduce yourself to a body part or dollar sign. You try to shape yourself to fit what you think should be and need to understand that you are the center of your own universe.
What you do and how you talk to yourself should ultimately be for your greatest good. If you are truly taking care of yourself, then everything and everyone around you benefits. You are the only person who has to deal with you every second of your life.
Find some good things about yourself and use them to beat down the overly-critical thoughts that show up. Simply noticing and paying attention to negative self-talk or behaviors will be your biggest help in changing them.
Be kind to yourself!
Today's Crystals:
Click a link to see the properties of the stones and/or make a purchase
Today's Deck: