Quick Draw Daily Tarot Card ~ Full Speed Ahead!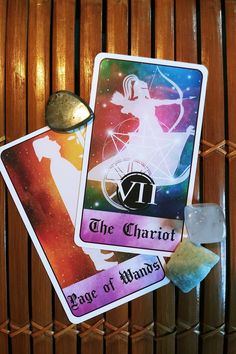 Today's Tarot card speaks of new and fast-moving energy. Your day may go by in the blink of an eye but primarily this is the energy of new ideas, adventures, or a new path that you are carving for yourself.
If things are a little slow or stagnant for you now, this message confirms that will change sooner than you think. Remember, there is a learning curve to navigating anything new, so try not to get caught up trying to achieve perfection. This will likely be messy to begin with and you'll have to go through quite a bit of trial and error to find what works for you. Keep swimming! Pay attention to the little things that mark your progress and celebrate them!
Today's Crystals:
Today's Deck: